The Universities Superannuation Scheme has circa 450,000 members and over £67 billion in assets, making it one of the largest private pension schemes in the UK – and in the top 50 worldwide. The scheme is managed and administered by our corporate trustee, the Universities Superannuation Scheme Limited which provides the highest quality pension service to our members and employers. In addition, the wholly owned subsidiary USS Investment Management Limited oversees the investment of around 75% of the scheme's assets. Everything the USS Group does is aimed at ensuring USS is the pension scheme of choice for the higher education sector in the long-term.
What we do
It's our aim to provide both the highest quality pension service and the best returns on investment from our assets, whilst always acting with the long-term view in mind. We're run entirely for the benefit of our employers and members, and the next generation they inspire.
A close-knit team of experts, we manage and administer both the pension scheme and manage the majority of our investments in house. Set up under trust with offices in London and Liverpool, our size and scale mean we can oversee our members' whole pension journey, from arranging the first contribution from their payslip, to providing them with a retirement income.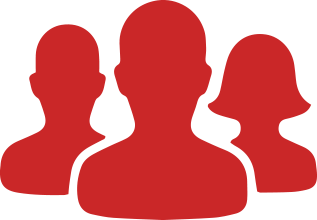 Circa 450,000 retired, deferred and active members (as of Mar 2020)

One of the 50 largest private pension schemes in the world

Over 350 Higher Education sector employers

£138 million paid out a month in pensions